here
Acer Nitro VG252QS 24.5" Inch IPS 165Hz 0.5ms 99 sRGB HDR400 AMD FreeSync Premium
Subcribe to back in stock notification
Shipping To All Egypt
50% off shipping on (Monitors - PC bundles -laptops)
Estimated to be delivered on average between 2 to 3 days
Shipping
We can ship to virtually any address in Egypt.
When you place an order, we will estimate shipping and delivery dates for you based on the availability of your items and the shipping options you choose.
Enjoy With Compumarts Warranty
عزيزى العميل
شركة سوق الكمبيوتر هى وسيط بينك وبين الوكيل ولسنا المصنعين يرجى قراءة الشروط التالية لسهولة تقديم أفضل خدمة لك : مدة الضمان 11 شهر من تاريخ الشراء ضد عيوب الصناعة وليس عطل Software . يلتزم المشتري بتوفير الفاتورة في حالة الخلاف علي تاريخ الشراء. مدة الصيانة 15 يوم قابلة للزيادة لا يحسب ضمنها أيام الخميس والجمعة والسبت والاجازات الرسمية والاعياد .
يسقط الضمان في الحالات الاتية: عدم الحرص في التعامل ودون حصر ( العيوب الناتجة عن الأجسام الحادة - أو الثني - أو الضغط - أو الإسقاط – الكسر او الشرخ ... إلخ ). عيوب ناتجة عن تعرض الجهاز لمّس كهربائي. إذا تم فتح المنتج أو التعديل فيه أو إصلاحه بواسطة أي شخص أخر خلاف الوكيل المعتمد ، أو إذا تم إصلاحه باستخدام قطع غيار غير مصرح بها، أو تعرض الرقم بالملصقات علي المنتج للإزالة أو لمحاولة الإزالة. إذا تعرض المنتج للرطوبة أو البلل، أو تعرض لظروف حرارية أو بيئية متفاوتة بدرجة شديدة أو لتغيرات سريعة في هذه الظروف، كما لا يسرى هذا الضمان إذا تعرض المنتج لعمليات التآكل والأكسدة ، أو انسكاب الأطعمة أو السوائل عليه ، أو تعرض للمنتجات الكيمائية . الأضرار الناتـجة من سوء الاستخدام (الإهمال – الحمل الزائد – عدم الإلتزام بتعليمات التشغيل الـموضحة فى كتالوج التشغيل الـمرفق مع الـمنتج - عدم الالتزام بتعليمات التخزين).
Dear customer
Compumarts is an intermediary between you and the Official Agents and we are not the manufacturers . Please read the following terms : Warranty lasts for 11 months starts from the purchase date against manufacturing defects, not software malfunction. The Customer is obligated to provide the invoice in the event of a dispute over the date of purchase. The maintenance period is 15 day-In some cases could be more- not including Thursdays, Fridays, Saturdays, and official holidays.
The warranty is voided in the following cases: Not being careful in handling (defects resulting from sharp objects, bending, pressure, dropping, fracture or crack ... etc.). Defects caused by electrical shock with the device. If the product has been repaired by unauthorized replacement parts, or the serial / label number has been removed or updated. If the product exposed to moisture or oxidation. The result of misuse (negligence - overloading - non-compliance with the operating instructions indicated in the operating catalog attached with the product - failure to link to the instructions).
Online Support
Online customer service and technical support
customers are viewing this product
 Acer Nitro VG2 series- VG252QS Monitor 24.5" Inch IPS 165Hz 0.5ms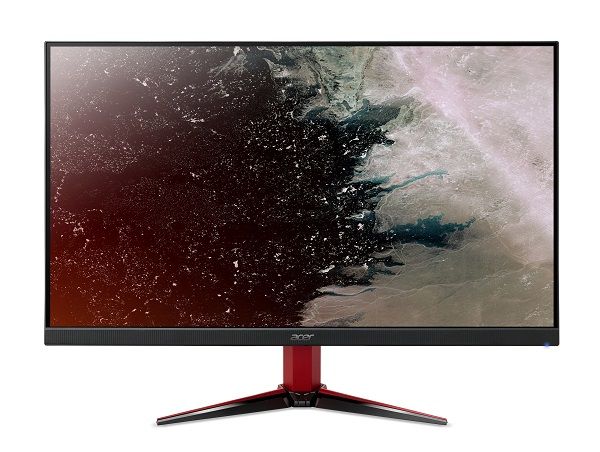 Fasten your seatbelt:
The 1920 x 1080 Nitro VG252Q Full HD display does not compromise game performance, color or speed. This 24.5 inch (1920 x 1080) monitor combines amazing features such as a high refresh rate IPS panel. This G-SYNC compatible monitor takes your game to a new level of liquidity. Unleash the incredible game potential of richer colors than ever before. In addition, users can enjoy a comfortable viewing experience while playing games on the ComfyView display with less flicker and less dimming. This design saves desk space and allows you to place multiple monitors side by side to create a large seamless display.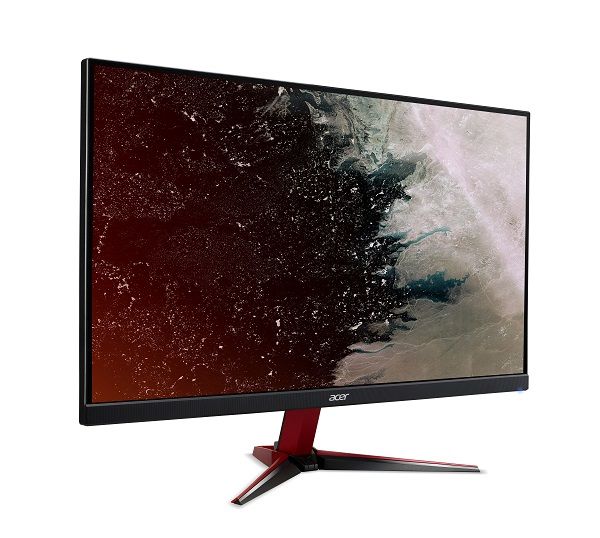 With an FHD 1920 x 1080 resolution and a 16: 9 aspect ratio, the 24.5 inch VG252Q display provides highly detailed, high-quality images. With its slim and elegant design, this monitor looks great and fits perfectly into rooms of all sizes. The zero bezel design eliminates the thick bezel found on traditional monitors, freeing up valuable screen space.
This NVIDIA-approved G-SYNC monitor provides you with what you need for your gaming experience. Smooth and tearless gameplay!! And much more.
By combining the liquid crystal display and advanced IPS technology, excellent color reproduction with no color difference is achieved from any angle.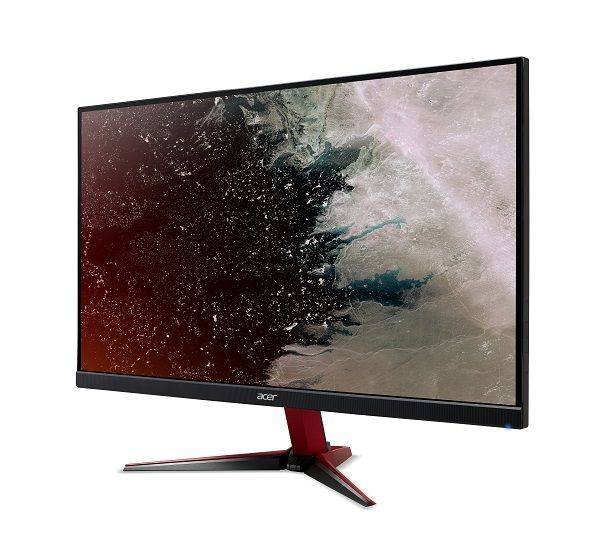 Specifications:
Technical Information:
Horizontal Viewing Angle 178
Vertical Viewing Angle 178
Panel Technology IPS
Monitor Features
AMD FreeSync Premium, VESA Display HDR400
Video
Maximum Resolution : 1920 x 1080
Standard Refresh Rate : 0.5ms overdrive
Brightness : 400 (cd/m2)
Display & Graphics
Display Screen Technology : IPS
Screen Resolution : 1920 x 1080
Audio
Speakers : Yes
Interfaces/Ports
HDMI : Yes
DisplayPort : Yes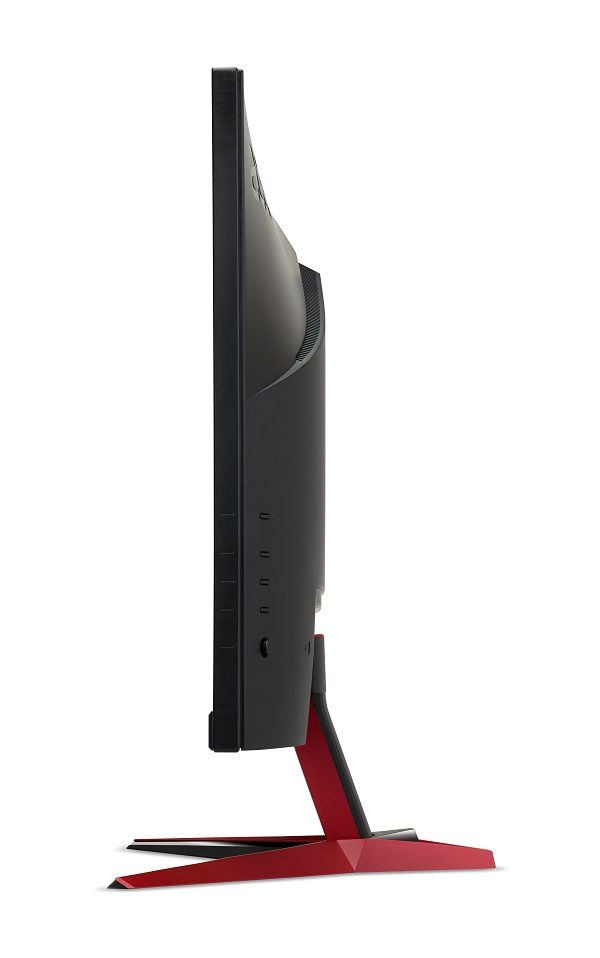 Physical Characteristics
Height : 419.5mm
Width : 557.8mm
Depth : 240.1mm
Weight (Approximate) : 3.6kg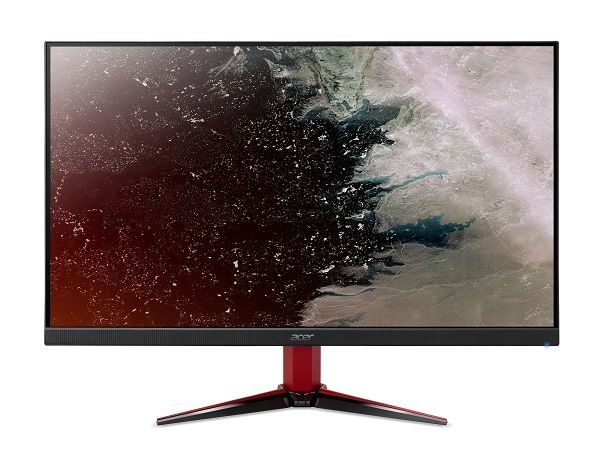 Resolution :1920x1080@165Hz
Response Time: 0.5ms overdrive
Input: 2 x HDMI(2.0) + 1 x DisplayPort(1.2)+SPK+Audio out
Technical Information

Horizontal Viewing Angle

178

Vertical Viewing Angle

178

Panel Technology

IPS

Monitor Features

AMD FreeSync Premium, VESA Display HDR400

Video

Maximum Resolution

1920 x 1080

Standard Refresh Rate

0.5ms overdrive

Brightness

400 (cd/m2)

Display & Graphics

Display Screen Technology

IPS

Screen Resolution

1920 x 1080

Audio

Speakers

Yes

Interfaces/Ports

HDMI

Yes

DisplayPort

Yes

Physical Characteristics

Height

419.5mm

Width

557.8mm

Depth

240.1mm

Weight (Approximate)

3.6kg